Twitter advertisement is one of the most popular social media advertisement platforms, with more than 330 million monthly users.  It has approximately 145 million daily users. Usually, the users are between the ages of 35 to 65 years. Additionally, on average 6000 Tweets are sent per second and 500 million Tweets in a day. It is considered one of the most effective platforms to promote, research, and interact with customers globally. For any business, this is a rich pool of current and potential customers. Therefore, Twitter advertisement is an opportunity for a business to reach a vast customer base cost-effectively. Twitter ads are simple and easy. Moreover, Twitter advertisement is cost-effective and economical.
How to use Twitter advertisement?
Twitter advertisement allows the business to share customized information to current and potential customers. It has a broad reach and budget-friendly. The user can promote Tweets, accounts, and trends. For new marketing customers or customers with limited time, budget, and team, Twitter offers Twitter promote mode. With millions of users and an effective algorithm, any business can take the best advantage of Twitter advertisement if used strategically. 
It offers an opportunity to connect with the users who might be interested in your product and enjoy the decision freedom.
Advantages of Twitter advertisement
The twitter advertisement is simple and easy to use. The user can advertise on Twitter if he/she has a Twitter Account. Any business can reach, connect, and interact with a broad audience, conveniently and economically.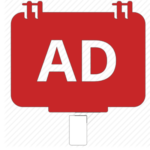 The user can reach millions of customers daily. The users are primarily professional and can make independent purchase decisions. Therefore, it is incredibly beneficial in creating awareness, connecting, and interacting with the customers.
The quality and quantity of Twitter advertisement matter
Social media is all about engagement and conversation. Ideally, more Tweets mean more clicks and engagement. Interaction and conversation with the customer have a positive impact on customer loyalty and trust. Therefore, by using Twitter, the business can promote its product and develop a lasting relationship with current and future customers. Moreover, the quality of Tweet matter a lot. The Tweet should attract attention and initiate a conversation.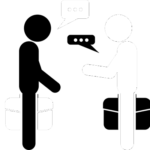 It does wonders for specific industries.
Twitter advertisement is exceptionally useful in specific industries such as news, technology, entertainment, etc. For a successful Twitter campaign, it is essential to make it interesting, innovative, and inspiring.
Twitter Advertisement Costs in Pennies
Twitter set the price after the auction. It charges the user in pennies. It widens the advertising canvas offering customers the freedom to customize the campaign according to their budget. The customer can craft the campaign targeting customer with similar interests and with a limited budget. It can budge its campaign without making any compromise on the target market.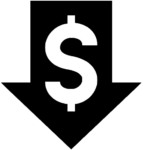 Twitter is a user-centric business and believes in empowering the customer. The user can tailor the targeted audience. It is a fact that every business, product, or service has its own unique advertisement needs. Twitter advertisement allows the customer to tailor his/her audience accordingly.
Tweets are short, crisp, interesting, engaging, and conscious. It is easy to engage with the customer, as the message is delivered in an engrossing manner. The Twitter advertisement is targeted and, focuses on the customer who is already interested in the similar or related product or service. Thereby, it is easy to engage and interact with them. Research shows that Twitter ads have a high engagement and response rate.
Target word marketing is one of the most effective tools to get maximum out of your Twitter advertisement. On Twitter, you can attract customers with similar interests using hashtags and keywords. The user can display his/her message to the user who is already interested in the product. This saves time and money. Therefore, it is fair to say the customer can get maximum from his/her advertisement using hashtags and keywords.
Cost-effective & economical.
The customer pays for performance, which makes Twitter advertisement cost-effective. It is ideal for a business with a limited budget, time, and team. The advertising reaches a broader audience, but the user only pays for the user who takes action. Twitter doesn't consider this a risk. It is confident that Twitter advertisement can deliver its objective and goal efficiently.
Twitter offers an array of advertisements, which can cater to the needs and demands of different users. It is extremely effective in increasing visibility, which positively impacts the business's credibility and authority. Compared to other platforms, Tweet has a fairly more chance of being seen and noticed. Furthermore, Twitter makes sure that the user shares quality content according to the taste and expectation of the targeted customers.
Google and Twitter go well with each other. They enjoy a good relationship, which has a direct impact on SEO performance. The business has to incorporate the keywords wisely and interestingly in their Tweets to increase Google's visibility. In short, you can benefit from both platforms by employing Twitter advertisement rationally, elegantly, and strategically. Again more Tweets mean more visibility and more clicks.
Twitter users are more financially independent and can make a purchase decision freely. Therefore, there are more chances of purchase decisions in business favor. Approximately 64% of the customers make purchases from small and medium-sized businesses. Twitter uses prefer to seek opinion before making a purchase decision.
In a nutshell, Twitter advertisement is one of the most influential and economic social media advertising platforms. It is interactive and engaging. The business can reach out and connect with a broader audience. The user here has purchasing power and enjoys decision freedom. It is most beneficial for small and medium-sized businesses. Twitter advertisement is ideal for the company seeking a cost-effective but far-reaching and effective advertising campaign. Additionally, Google and Twitter enjoy a good relationship, which maximizes business visibility and credibility.