YouTube is one of the most visited social media platforms, with more than 30 million active users daily. It is the second most visited site in the world. Not only that, 37% of mobile traffic prefers YouTube advertisements. On average, 2 billion users visit YouTube daily. It has a unique business model, and it pays the user if he/she contributes to the platform, which makes it more attractive. It is entirely free to use. On average, more than 500 hours of video is uploaded per minute. Moreover, there are 31 million YouTube channels. Almost 1 billion videos are watched per day. It was acquired by Google in 2006, paying $1.65 billion. Now it is the second most used searched engine. It is gradually taking over the media. Research shows that by 2025 approximately 50% of the user under 32 won't be subscribed to the paid TV. It is a heaven for the business as the customers are interested in the new content, prefer the make online purchases, and enjoy decision freedom. It is cost-effective which makes it equally beneficial for big, medium, and small businesses. YouTube offers an array of services to complement the unique business needs. It is equally beneficial for small and medium-sized businesses to display their product or service without breaking their bank. If the business integrates YouTube in its marketing strategy, it can maximize its reach and visibility cost-effectively. The YouTube videos are online assets, which keep the traffic coming and telling them what to do. It's a win-win-win scenario. Even if the business owns a superb website, effective SEO, employs PPC advertisement, YouTube can still add value to the marketing strategy. The blog will briefly explore the advantages a business can reap from YouTube advertisements
YouTube Advertisements offers enormous traffic.
YouTube has a massive user base. It is the 3rd most visited site in the world and 2nd most used search engine. Almost 4 billion videos are viewed daily. The business can reach and connect with the audience by uploading videos or advertising on the other videos available on the platform. It is more used as a search engine, and users explore the videos to solve a problem, seek information, or make a purchase decision. YouTube can do wonders for any business as long as it is educated, entertained, and provided solutions to the user's problems. With that, YouTube users belong to different age groups and are incredibly varied
Google and YouTube integration maximize business visibility.  
Google considers videos an essential source of information. Besides, YouTube was acquired by Google in 2006. Therefore, quality YouTube content has more chances of being displayed on the Google search. The business can earn backlinks, which adds to the business authority and credibility, adding to customer loyalty and trust. With a committed user, the business can rank even higher in the Google search.  
The user can increase their reach more by collaborating with other channels. Integrating the business website with YouTube also increases visibility. Posting YouTube videos on social media also help the business deliver its message to a broader audience. It is easy to get user attention with a diverse and innovative video. Users should be provided with more options to consume information. In other words, more people can find you on Google if you use YouTube sensibly
YouTube allows keyword integration to boost visibility. Good relations with Google complement the whole process. It is the most convenient way to share information with a vast audience. YouTube has a massive user base and is exposed to a broad audience with the right keywords.
With YouTube advertisements, you are in charge
YouTube offers PPC advertisements, which implies that you only pay when someone clicks on your advertisement. It also allows you to set the payment you are willing to pay when someone clicks on your ads. At YouTube, you are in command and can easily control your budget. Therefore, the PPC model makes it economical and cost-effective.  
YouTube advertisements offers a targeted audience
YouTube offers detailed targeting, which allows the business to interact with the users who are already interested in similar or related products or services. It can provide quality and qualified traffic, which is already looking for similar or related information or solution. With YouTube advertisement, you can target an audience based on demographics, customer match, similar audiences, video remarketing, affinity audience, etc. With YouTube advertisements, the business can be ultra-specific with the targeting option available.  
With YouTube advertisements, it is easy to connect with customers. 
The customer can relate to a brand easily after watching a YouTube video. It humanizes the brand. With YouTube videos, they can see the brand in action, making it's more believable. They become more interested in knowing the business, its product, and services. 
 YouTube advertising metrics offer measurable data. 
YouTube offers reflective data that can help you analyze the effectiveness of the campaign. It helps set the direction right when needed, which can save the business time and money. More information about your YouTube advertisement will be available on Google Ads. This information will include track views, budget, and cost details related to your YouTube advertisement.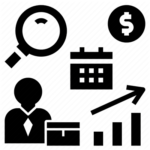 YouTube advertisement offers quick results as it has a massive reach. Being on YouTube means you can get more traffic, more click, leads, and sales. Additionally, YouTube has the potential to put you in front of billions of customers almost instantly. It humanizes the business, which positively influences customer loyalty and trust. It is equally beneficial for the big brand and small businesses.  
YouTube is the second most visited site in the world. After integration with Google, its reach and potential have increased even more. It is used more like a search engine. The user seeks information, answers, and entertainment from YouTube. There are more than 31 million channels.
Furthermore, it is cost-effective and economical. YouTube advertisement helps the business manage its online presence wisely. There is a variety of services available that can address unique business needs. Therefore, if rationally and strategically used, the business can maximize its reach and visibility.