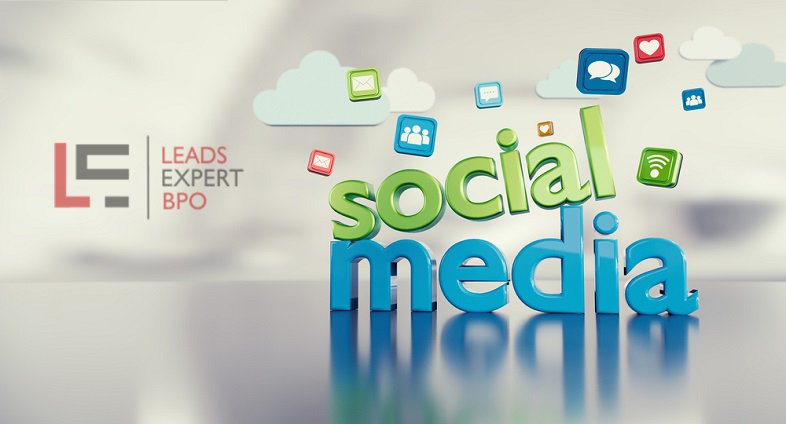 What is a social media advertisement?
Social media has redefined the terms such as communication, engagement, and interaction. There are 3.5 billion social media users which are almost 45% of the world population. Social media advertisement is a collection of tools and techniques to connect with the current and potential audience to drive traffic, build your brand, and increase your sales. It includes various activities such as writing and publishing content, managing social media profiles, engaging and interacting with your followers, collecting and analyzing data, and running ads on social media. In other words, a combination of social media tools, techniques, and platforms facilitate the business to get the maximum from social media marketing.    
Why social media advertising is effective and durable?
The business's success hugely depends on its effective social media management as the customer prefers to buy the brand they recognize. It is a useful tool to create brand awareness and recognition. The business can engage and interact with the follower, which increases the conversion rate and sales. It allows giving an identity to the brand, as the followers feel a person behind the brand. The brand should develop and implement a social media advertising strategy based on market research. Social media offer an ideal platform to communicate your vision and share your stories. It has a significant impact on your brand image, customer loyalty, and trust.

Types of Social Media Advertising
Different social media platforms serve unique purposes and should be used in combination to develop and implement a rewarding its campaign. A winning social media advertising campaign should connect the people; it should share videos, photos, and media. Moreover, it is essential to share ideas and news. Social media advertising should allow the user to find, save, and share content. The user can exchange opinions and feedback using social media. The business can engage and communicate with the users creating brand loyalty and trust. Thereby the social media advertisement allows the company to carry cost-effective market research, build brand awareness, maximize lead generation, ensure relationship building, and offer superior customer service. The different types of social media platform include the following:

a. Facebook advertising
 The business should use content that is naturally engaging and create conversations. Asking an open ended question is effective in increasing interaction. Facebook has more than 2.5 billion monthly active users. Research shows that almost 80% of internet users use Facebook. Facebook allows the business to reach a vast audience economically. Not only that, you can attract a targeted audience. The business can conveniently communicate, interact, and engage with current and potential customers. It is one of the cost effect advertisement platforms, which drive almost immediate result. It is instrumental in creating brand awareness, drive web traffic, increases sales, leads, and revenue.

b. Instagram advertising
The business should be generous in sharing information about the product or service. At the same time, the brand should be open to embracing feedback. Instagram has more than one billion active users monthly, and approximately 500 million active daily users. It is the next hot thing in internet advertisement, and almost 90% of the leading hundred brands use Instagram to connect with their present and potential customers. Instagram approximately have more than 500mmillion active stories daily. The Instagram user prefers to purchase online. The business can reap the best out of it by using its advanced targeting options. The leads and sales on Instagram are tractable, with reflective data.
c. Twitter advertising
Twitter has approximately 330 million active users monthly and 145 million active users daily active, with 500 million tweets send every day. It is particularly popular as a B2B marketing tool. Twitter has a direct impact on user opinion and buying habits. It is easy to use, and the brand can reach a broad audience easily. It is comparatively easy to follow other experts in your field, which makes benchmarking possible. In addition to that, it allows having a direct and engaging interaction with experts and followers.
  
d. LinkedIn advertising
LinkedIn has more than 722 million users. It is considered a platform for professionals to showcase their skills and talents. Besides, it offers access to a massive audience globally. It can target the audience with accuracy. Not only that, you can directly connect to the individual in your targeted market. It is ideal for B2B marketing as it has a much broader canvas and can create innovative campaigns, including videos and texts.
 
e. YouTube advertising
YouTube has more than 2 billion users globally, and 79% of internet users use YouTube. It is considered one of the most effective internet marketing platforms. It has almost 1 billion visitors daily. 62% of the business considers it a useful tool to communicate with the present and potential customers. They use YouTube to convey their message effectively. Apart from its reach, YouTube advertisement is cost-effective as well. The brand can reach out and connect with a highly targeted audience. The video content is easy to comprehend and absorb. It is more engaging and interactive. It delivers fast results and delivers analyzable data.
  
f. Pinterest Advertising
Pinterest Advertising is another social media platform with potential. It has more than 335 monthly million users. It is trendy among women. The Pinterest user is willing to purchase online and have a very high engagement rate. Shopping is the top priority of Pinterest users. It offers a level playing field to brands and new businesses. Pinterest Advertising can reach 169 million users. It is cost-effective, simple, and comfortable. The platform is a shopping heaven, and the number of active advertisers doubled in 2019.
People, on average, spend almost three hours a day on internet. Social media advertisement allows for easy brand building. It maximizes the business potential to attract untapped customers. Moreover, the business can have a better brand-customer relationship. Furthermore, it is essential to understand the tone and language your audience uses.